posted 3 years ago
All New Renault Megane Lined Up For 2016
Further details and images revealed of the new family hatchback which debuted in Frankfurt last year
Renault have announced more details surrounding the latest version of their family hatchback, the Megane, which will be going on sale in summer 2016. While the engine line-up, spec and prices are to be disclosed closer to the time, new images have been released to tease potential buyers...
The new Megane will be lower and longer than the outgoing model, with the widest wheelbase in its class, to offer more dynamic and balanced proportions and driving characteristics.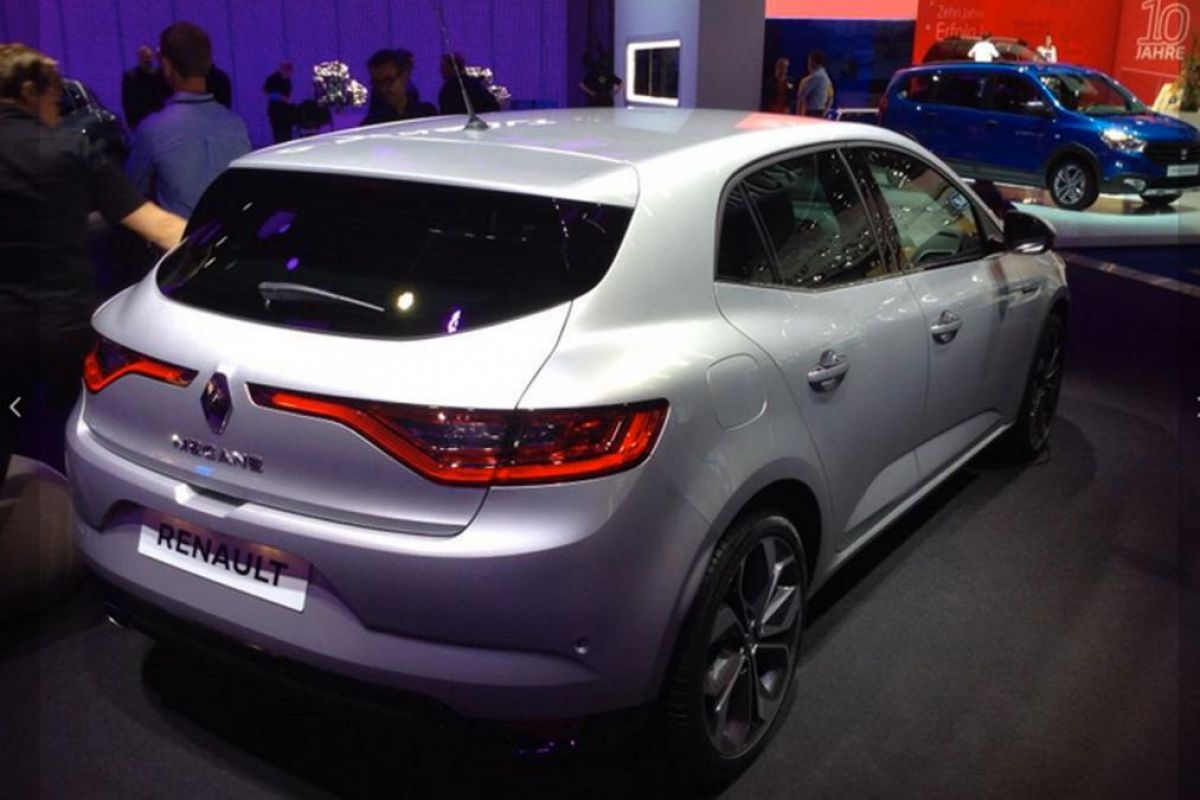 Interestingly the new Megane will be available with '4control' in the GT spec. This is a unique-in-segment 4 wheel steering system which tightens the turning circle and improves road holding significantly.
There will be 10 engines to choose from when the Megane does come out, but the availability will vary from country to country and we're not entirely sure which will be coming to the UK just yet, but the performance figures are as follows…
Engine

Power

(hp @ rpm)

Torque

(Nm @ rpm)

0-62mph

(sec)

Top speed

(mph)

1.2 TCe 100 6sp man

100@ 4,500

175@ 1,500

12.3

112

1.6 SCe 115

112@ 5,500

156@ 4,000

12.2

118

1.2 TCe 130 6sp man

130@ 5,500

205@ 2,000

10.6

123

1.2 TCe 130 7sp EDC

130@ 5,500

205@ 2,000

10.3

124

1.5 dCi 90 6sp man

90@ 4,000

220@ 1,750

13.4

107

1.5 dCi 110 ECO2 6sp man

110@ 4,000

260@ 1,750

11.2

117

1.5 dCi 110 6sp man

110@ 4,000

260@ 1,750

11.3

117

1.5 dCi 110 6sp EDC

110@ 4,000

250@ 1,750

12.3

117

1.6 dCi 130 6sp man

130@ 4,000

320@ 1,750

10.0

123

1.6 TCe 205 7sp EDC

205@ 6,000

280@ 2,400

7.1

145

1.6 dCi 165 6sp EDC

165@ tbc

380@ tbc

tbc

tbc
Subscribe to Our Newsletter
Free giveaways, offers & exclusive content