posted 3 years ago
Autumn Statement 2015: What It Means For Motorists
An explanation of what the Autumn Spending Review will mean for motorists of Britain
Yesterday, Chancellor George Osborne delivered his Autumn Statement and Spending Review.
In short, the Spending Review sets out what government spending will be over the next four years while the Autumn Statement is a yearly update of plans for the economy.
In a speech that lasted more than an hour, he made two unexpected u-turns and pledged to ramp up spending on roads and rail.
We've sifted through what Osborne announced, including insurance claims and road investment; here's how it affects you.
National pothole fund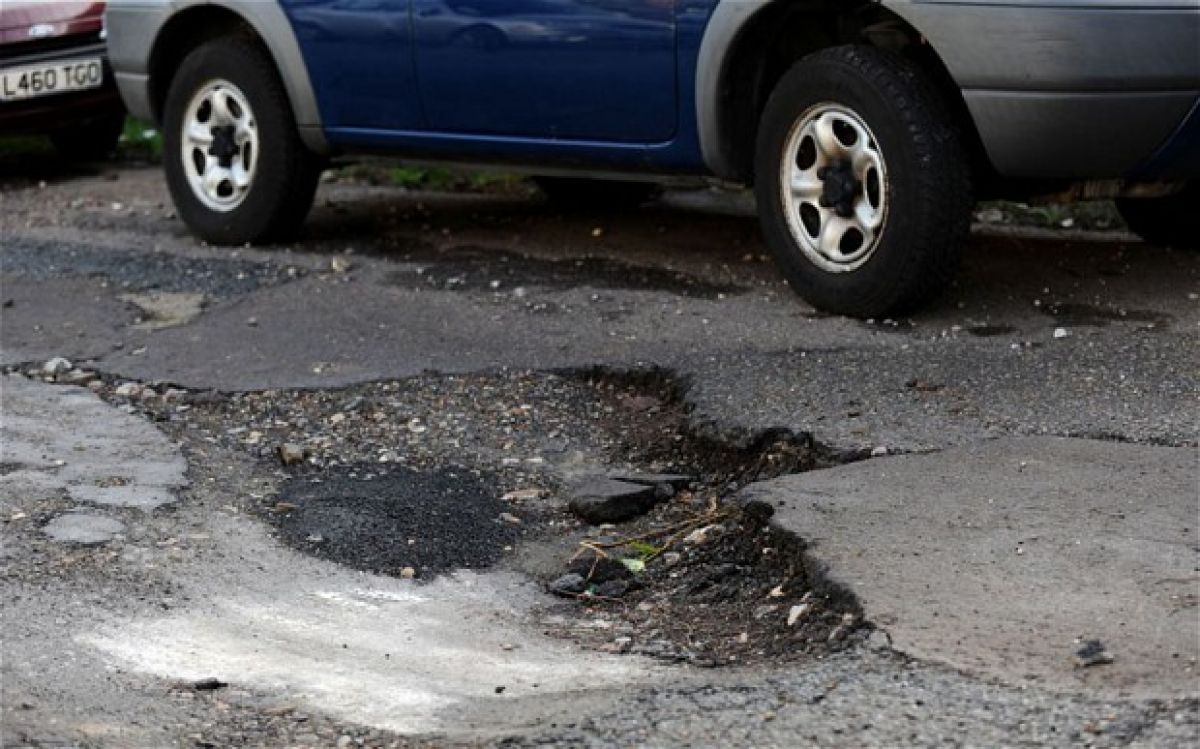 Over the next five years, the Government has committed to spending £250m to pay for pothole repairs in what Osborne described "permanent" scheme.
A recent survey by the AA found that a third of drivers suffered some sort of pothole damage to their vehicles.
However, RAC chief engineer David Bizley, told The Telegraph that the government's own estimated backlog for repairing local roads "'Is up to £8.6 billion, which shows the scale of the funding shortage".
Research published by The Telegraph last year found that some 40,000 drivers claimed pothole compensation in 2013, up 14,000 on 2012.
How it affects you: Edmund King, President of the Automobile Association said, "The pothole fund of £250m over five years is a drop in the ocean and a sticking plaster approach to a massive maintenance backlog. The fund may fill 4,000 holes in Blackburn Lancashire but it won't cover the national maintenance backlog by a country mile."
Insurance Claims
The government wants to tackle the compensation culture, which is costing the insurance industry £2 billion a year, or £90 per insurance policy, by making it harder for people to be rewarded by their insurers.
The reforms will remove the right to general damages for minor soft tissue injuries and remove legal costs by allowing personal injury claims of up to £5,000 – previously £1,000 - to go to the small claims court.
Osborne told the house that £1 billion can be saved in the industry and he "expects" insurers to pass on savings of £40 - £50 per policy once the changes come into force in April 2017.
This announcement comes just weeks after the government increased insurance premium tax (IPT) from 6% to 9.5% which we estimated could add £20 onto each policy.
How it affects you: It's difficult to predict where insurance premiums might be in 2017. According to Confused.com's insurance price index, prices have been on the rise over the last 12 months.
Association of British Insurers Director General, Huw Evans, said, "This is a significant breakthrough in tackling the compensation culture and is good news for motorists. Insurers have long called for meaningful reform in reducing costs in the compensation system, including increasing the Small Claims Track Limit."
He continued: "Previous Government reforms have already led to insurers passing on over £1 billion in savings to motorists through lower premiums, and in a highly competitive motor insurance market, insurers will continue to pass on savings to customers".
Diesel supplement – company cars
Osborne announced that the government has delayed the removal of the three per cent diesel supplement on company car tax from April 2016 to April 2021.
The Chancellor said that he had decided to act "in light of the slower-than-expected introduction of more rigorous EU emissions testing".
However, this is not a move that bodes well for those that have recently chosen a diesel company, car, thinking the tax rates were to be brought in line with their petrol counterparts in just 5 months.
According to Heather Simpson at Lex Autolease this is a move that could "potentially affect four out five [company car] drivers"
How it affects you: BVRLA Chief Executive Gerry Keaney said, "We're disappointed with the Chancellor's decision to defer the removal of the 3 percent diesel supplement on benefit in kind tax bands."
He added: "This move will penalise company car drivers for decisions they have already made, based on the Chancellor's 2012 announcement that the supplement would be lifted in 2016. What is especially frustrating is that many of these motorists are being penalised for driving some of the latest, safest, most fuel-efficient vehicles on UK roads."
Department for Transport
The government announced a huge, 37% cut to the day-to-day budget of the Department for Transport (DfT). Transport executives have since questioned the government's ability to deliver planned infrastructure projects with one labelling it as "eye-watering".
Despite this, Osborne stated that the capital spending of the department will be increased by 50% to £61 billion - "the biggest increase for a generation".
Osborne went on to describe the plans as: "The largest road investment programme since the 1970s - for we are the builders."
How it affects you: Travelling on public transport may become even more expensive as ticket fares could be forced to rise due to these cuts, which makes London the only major city in Europe without subsidised public transport. Motorists will benefit from an extra £5 billion being spent on maintaining the roads including the £250 million 'national pothole fund' mentioned earlier.
What Osborne didn't mention
Some predicted that the Chancellor might increase fuel duty by 2p per litre on diesels or even raise fuel duty, however, there was no announcement this time round.
Last weekend - before the announcements - 12,000 FairFuelUK Supporters emailed the Treasury calling for a cut in Fuel Duty.
Osborne also offered no clarity on the plug-in car grant which is due to expire in 2016, however, he has allocated £600 million to help drive the uptake of electric vehicles.
Have you say
What stands out most for you? Tell us what you think in the comment section and the best comments will be added to the article.
Subscribe to Our Newsletter
Free giveaways, offers & exclusive content