posted 2 years ago
Daily, £10, Charge For Old Polluting Vehicles In London
London Mayor proposes emissions charge, scrappage scheme, and larger Ultra Low Emission Zone to improve air quality.
Vehicles registered prior to 2005 in the firing line
Drivers in London with older, more polluting, vehicles should pay an "Emissions Surcharge" in recognition of their impact on air quality, London Mayor Sadiq Khan proposed. During his speech at Great Ormond Street Hospital - on the Clean Air Act's 60th anniversary - he said a surcharge could be introduced in late 2017.
It should penalise "all" pre-Euro 4 emission standard vehicles which is "broadly speaking" those registered prior to 2005, Mr Khan said. This "Toxicity" or "T-Charge" would relate to the existing Congestion Charge Zone during its hours of operation. The proposed cost is £10 a day with a 90% discount for local residents.
The Emissions Surcharge would be in addition to the Congestion Charge; which is £11.50 (before discounts). The Mayor said: "This would be the toughest crack down on the most polluting vehicles by any major city around the world. Going forward, Londoners need to consider more carefully what type of vehicle they choose to drive".
The Surcharge would be an "interim measure" before the Ultra Low Emission Zone comes into force in 2020. Mr Khan further proposed extending its reach – which was expected to be in the Congestion Charge Zone only - to the North Circular and South Circular roads.
Diesel vehicle scrappage scheme
The Mayor of London has a particular issue with diesels too. "Old diesel cars can emit up to 20 times as much pollution as petrol equivalents", he said. He argued that even many current, less polluting models, perform poorly. He added: "90% of road transport Nitrogen Dioxide emissions in central London now come from diesel".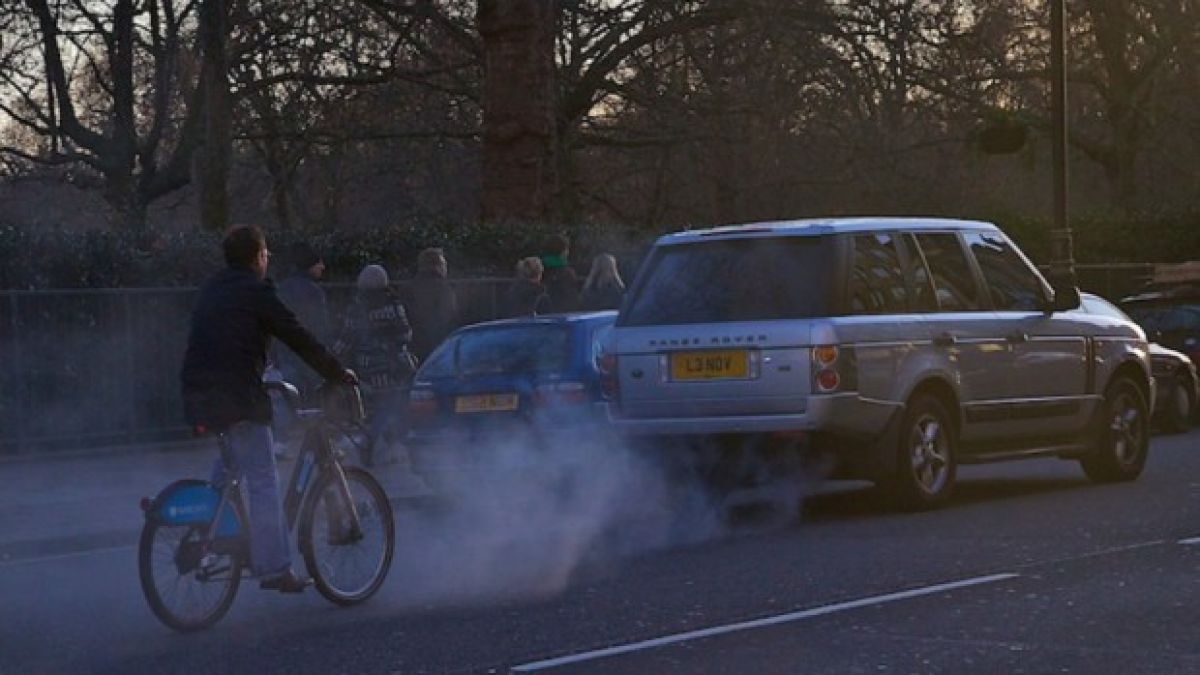 Transport for London is, therefore, formulating a plan for a new, diesel vehicle, scrappage scheme. Theoretically, this should encourage motorists to buy new, more environmentally friendly, vehicles. It should be part of a national initiative backed by government as about 50% of UK vehicles are diesel, Mr Khan claimed.
Air pollution kills residents
He added: "Air pollution in London today is literally killing Londoners. It is one of the biggest challenges we face as a city and unlike the smoky pollution of the past, today's pollution is a silent and hidden killer. You can't see it, you can't smell it and you can't taste it - but we know it's seriously damaging health."
Paris bans older cars
Mr Khan is not the only politician to think along such lines. In Paris, for example, it is now illegal to drive a car on weekdays between 8:00am and 8:00pm if it was registered prior to January 1997 (except classics aged 30 years or higher). Further restrictions look set to be enforced in the relatively near future.
Subscribe to Our Newsletter
Free giveaways, offers & exclusive content