posted 9 months ago
Drivers That Vape Could Lose Their Licence
Why motorists that vape behind the wheel might break the law, what offence can be committed, and how to stay legal
Driving without due care and attention explained
Motorists that use electronic cigarettes behind the wheel could be prosecuted for driving without due care and attention and lose their licence, police confirmed. Whereas vaping while driving is legal, it generates a significant amount of smoke in a confined space which impedes visibility and increases the risk of collision.
Driving without due care and attention is an offence that covers a range of acts. It is "allowing the standard of driving to fall below that of a prudent motorist", the law states. Anyone that is careless or distracted is guilty, in other words. Examples include:
Tasks such as vaping, map reading and eating

Inappropriate speed relative to the weather

Aggression

Being too tired

Being too ill

Driving contrary to medical advice

Poor lane discipline

Failing to give way at a junction

Overtaking on the inside lane

Driving too close to other vehicles

Penalties
Potential sanctions include three to nine penalty points. Typically, motorists have their licence revoked if they get twelve points in three years. In contrast, drivers that passed the practical test in the last two years lose their licence once they have six points. Further penalties include the £2,500 fine (up to).
How to stay safe and legal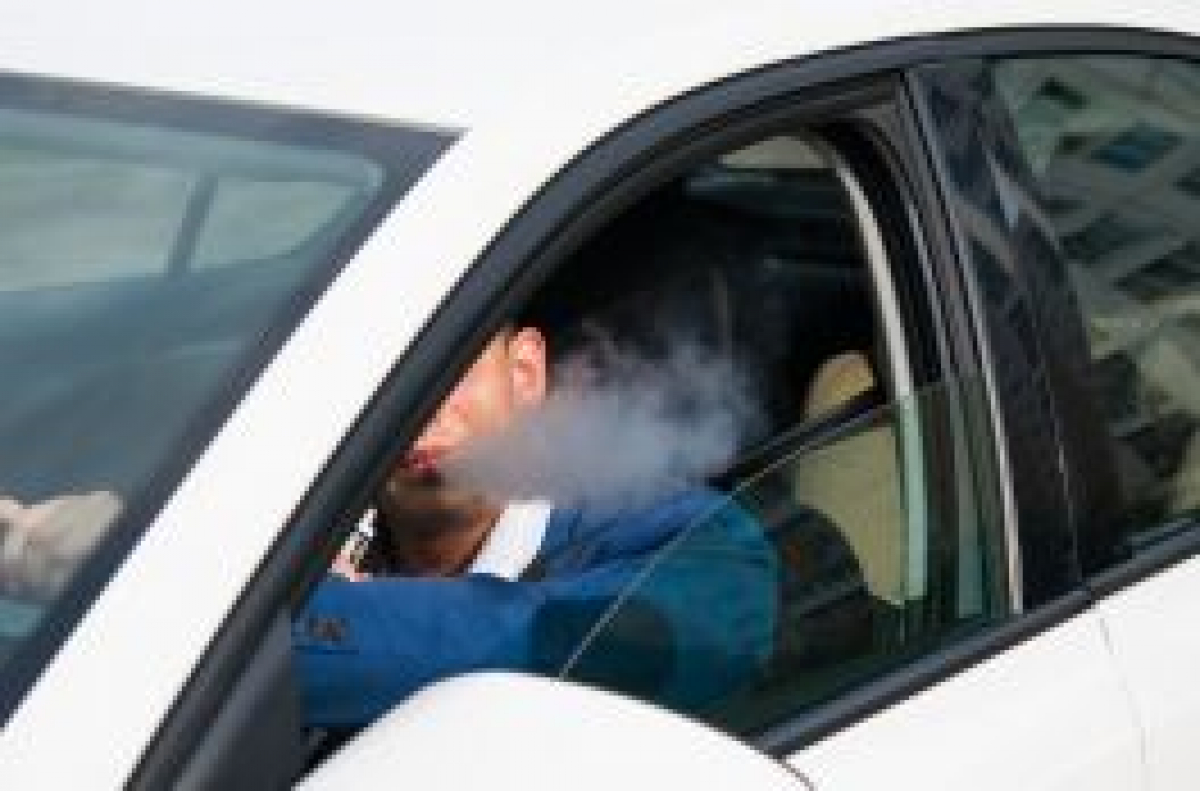 Sergeant Carl Knapp, Sussex Road Policing Unit, explained: "The smoke caused by vapes cause a distraction and the consequences can be dire. All it takes is a moment to become distracted and potentially cause a crash and, even worse, a fatality." He advised:
"I strongly suggest people pay one-hundred percent attention to the roads. Anything that takes that attention away has the potential of severe consequences." He further revealed how vapers can minimise the risk of crashing and/or breaking the law. He said:
Open the windows

Blow smoke out the windows

Stay in full control of the vehicle at all times

Safety charity urges caution
Brake – a safety charity – echoed such sentiments. Its spokesperson argued: "Driving is the most dangerous thing most of us do on a daily basis. It is a complex task that requires full attention. Vaping while driving increases the risk of crashing (as it causes) visual disruption plus physical and mental distractions." He added:
"Attempting any activity that takes your eyes off the road increases your chance of causing a crash - and therefore killing or seriously injuring someone. Roads are busy places, so we urge drivers to keep their eyes on the road and their hands on the wheel".
 
Subscribe to Our Newsletter
Free giveaways, offers & exclusive content