posted 2 years ago
Footballers To Take Supercar Driving Lessons To Protect Club Assets
Car dealer offers lessons to help cocktail of footballers, youthful exuberance and extreme horsepower mix safely.
H.R. Owen teams up with Premier Sports Network
Footballers that spend their millions on high-performance cars can now have special lessons to minimise the risk of collision via dealer, H.R. Owen. But why is it required? The reality – and this applies beyond football – is that many drivers have the money to purchase powerful models but not the skills to stay out of trouble.
And consider this: footballers hit their prime from their late teens or early twenties. Money and powerful cars follow quickly. But youth ensures the majority are inexperienced on the road, yet they climb into the kind of cars that heavily punish small mistakes. In contrast, most drivers that age have low-powered cars.
Lessons minimise risk
H.R. Owen is running the scheme with Premier Sports Network; a private organisation that hosts events for club officials, agents and players. Its purpose is to minimise the risk of players picking-up injuries that cause them to miss games, to protect property – notably the cars - and to cut risk to the wider public.
A dealer spokesperson explained: "Many young players celebrate their professional club signing with the purchase of a new car, (and) for some this will be their first experience of a powerful car."
He continued: "For a large majority, it may well be their first car purchased since passing their test - or the first car they will drive in the United Kingdom after a transfer from overseas."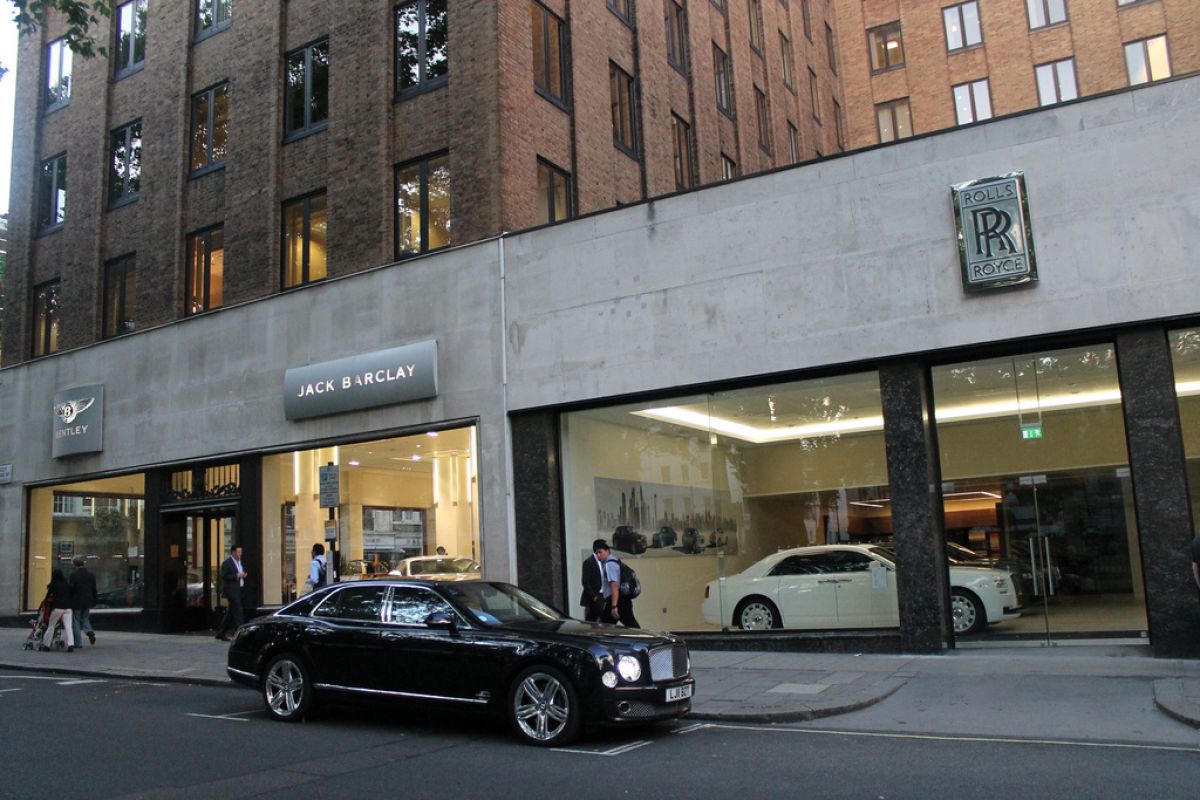 Training on roads and race tracks
H.R. Owen tuition has two elements. Initially, footballers have the opportunity to become familiar with the size of their vehicles, learn any functions and recognise how they respond to driver inputs. Players then move to private race tracks to learn how to cope with speed, brake and corner safely, and react to emergencies.
Duty of care
Sharon Wright, H.R. Owen Special Projects Director, said: "As a leading provider of the fastest cars available, we noticed that many young sports professionals are in a position to buy some of the most powerful cars on sale today." Bugatti, Ferrari, Aston Martin, Maserati, Lamborghini and Rolls-Royce are among its brands.
Ms Wright continued: "We felt we had a duty of care to ensure these buyers were trained to the highest level before taking delivery of their vehicles, in the hope that we will see fewer incidents". After all, several high-profile football players have fallen foul.
Clubs should rest easier too. Premier Sports Network Founder, Spencer Hidge, explained: "To offer clubs the peace of mind that their latest signing will be safe on the roads when they leave the training ground in the latest supercar is of extreme importance."
Subscribe to Our Newsletter
Free giveaways, offers & exclusive content