posted 2 years ago
Freelander To Range Rover Via Approved Used Event
Land Rover Approved Used Event includes: Evoque, Discovery, Range Rover, etc. and runs April 14th - 25th 2016.
Benefits of Land Rover Approved Used Event
The Land Rover Approved Used Event incorporates a series of perks that make the manufacturer's vehicles even more appealing and better value. Highlights include the: standard 2 year warranty, 10.9% APR representative finance (up to 5 years/100,000 miles), plus a £1,000 deposit contribution when financed via Privilege PCP.
The Approved Used Event runs from April 14th to 25th 2016. It is also easy to find a suitable vehicle via the company's website. Simply search by: model, engine, transmission, price, colour, age, mileage, distance from postcode etc. Let us consider a few options.
Land Rover Defender
The Land Rover Defender is: "Renowned globally for rugged capability and iconic design", its manufacture says. And that is true. The term "legendary" is too often thrown around but this unpretentious, utilitarian, workhorse is worthy thanks to its longevity alone. It wins further plaudits for its off-road ability.
Limiting the search to vehicles up to 3 years old, there is a choice of 90, 110 and 130-inch wheelbase. Body styles include: station wagon, double cab pick-up, hard top and several others. Power comes via 2.2-litre, and 2.4-litre, diesel engines teamed with manual transmission only. The Defender is a classless classic.
Land Rover Freelander
The Land Rover Freelander ensures: "The possibility of adventure will not be limited by where the roads take you", its manufacture explained. It is best perceived as a great value, practical, and fashionable vehicle which excels on the tarmac. In 4-wheel-drive form, it also performs admirably on challenging, off-road, terrain.
Used, up to 3 year old, examples come with manual or automatic transmission. Power options include a 2.2 and 3.0-litre diesel engine. Expect: 5 doors, sensible running costs and plenty of equipment. The styling is muscular and purposeful – as is typical of the brand – yet subtle considering its credentials and prestige.
Land Rover Discovery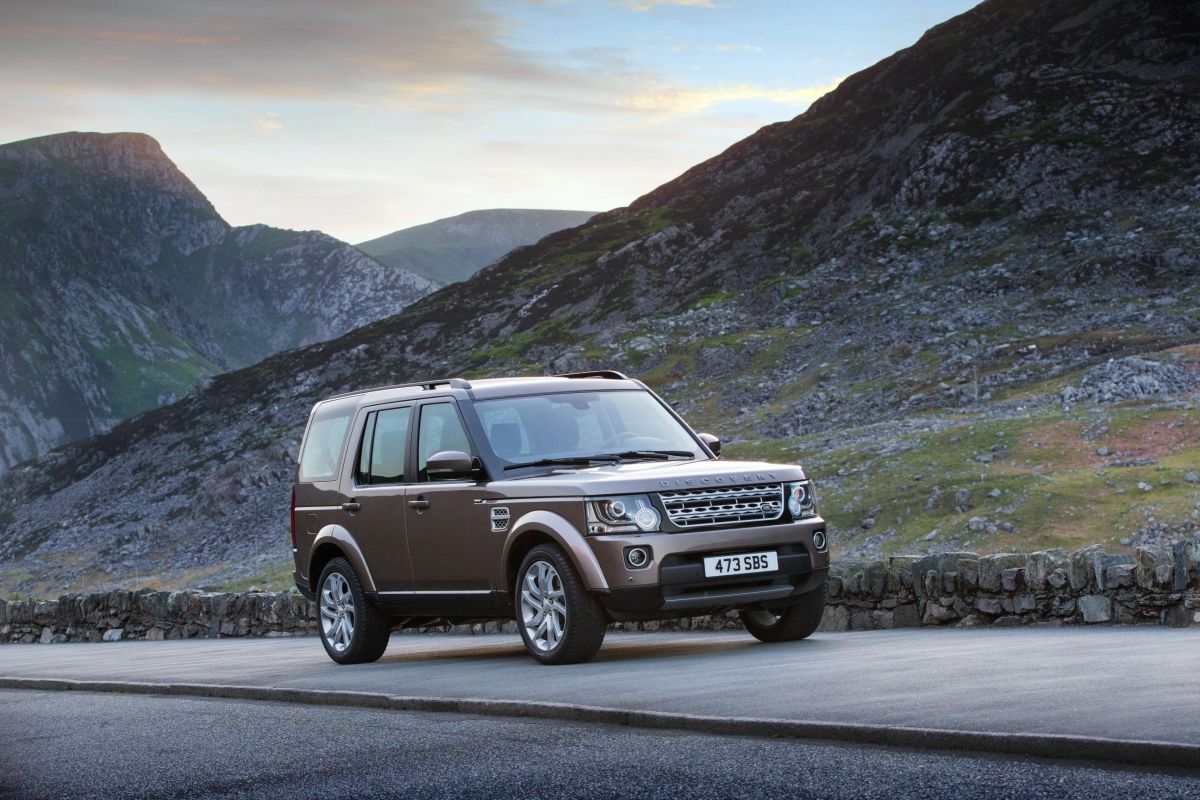 The Land Rover Discovery is: "Versatile and capable enough for your greatest adventures", the manufacture argued. Exceptional off-road culpability comes as standard and it cruises comfortably, very comfortably, on normal roads. The styling is imposing, the interior spacious, and its size alone guarantees respect from other drivers.
Approved, up to 3 year old, examples come with auto transmission only. Power comes via a 3.0-litre diesel engine. Watch out for high-spec features such as: satellite navigation, air suspension, parking sensors, hill-launch assist and terrain response that tweaks the response of various systems to best suit the conditions.
Land Rover Discovery Sport
The Discovery Sport: "Has been designed and engineered to meet any challenge", Land Rover explained. Some versions have 7 seats, for example. This, of course, is in addition to the usual off/on-road strengths associated with the brand. The styling is less boxy than some rivals so it looks fast, sharp, and worthy of a "sport" badge.
It is smaller than the Discovery which is a benefit in some circumstances. Its size is comparable to the older Freelander, in fact. Land Rover's search tool shows used examples up to 2 years old have: a 2.0 or 2.2-litre diesel engine, 4-wheel-drive, manual or automatic transmission, plus a pleasing equipment specification.
Range Rover
The Range Rover is: "The pinnacle of refined capability", its manufacturer argued. That claim is justified. It is among the most luxurious, prestigious, and sophisticated sports-utility models on the market. This statement – which is supreme on/off-road - is perceived by enthusiasts to be the ultimate, 4-wheel-drive, cruiser.
Limiting the search to models up to 3 years, some have: mood lighting, quad-zone climate control, multiple cameras to make manoeuvring easier, air-suspension, television, dual-view touchscreen interface and trailer stability control. Power comes via a: 3.0-litre diesel engine, 3.0-litre hybrid, 4.4-litre diesel and 5.0-litre supercharged petrol. An automatic gearbox is standard.
Range Rover Sport
The Range Rover Sport is: "The most agile and dynamic Land Rover" and "first and foremost a driver's car", the manufacturer explained. It is, therefore, the first choice of motorists that like to drive enthusiastically both on/off road. The powerful styling, large proportions, and "sport" badge emphasise its status.
Engine options – when we consider vehicles up to 3 years old – include the: 3.0-litre diesel, 3.0-litre hybrid, 4.4-litre diesel and 5.0-litre supercharged petrol (all automatics). Equipment highlights include: mist sensing automatic de-mist, hands-free electric tailgate, push button start/stop plus heated rear seating.
Range Rover Evoque
The Range Rover Evoque is: "Distinctive and individual; a true Range Rover in compact form", the manufacturer claimed. This lifestyle statement – even some time after its initial launch – looks radical. It cannot be mistaken for any other model, and that is refreshing considering the clone-like nature of some competitors.
Land Rover Approved, 1 year old, examples come in: 2.0-litre diesel, 2.0-litre petrol, and 2.2-litre diesel form. There is also a choice of manual or automatic transmission and every version has a pleasing equipment specification. Expect: confident handling, a comfortable interior, spacious boot and plenty of admiring glances.
Subscribe to Our Newsletter
Free giveaways, offers & exclusive content