posted 2 years ago
Fuel Price Rise Prompts Future Hike Concern
Reasons for fuel price rise, the implications for the nation, and how much motorist now pay for petrol and diesel.
Average UK fuel prices revealed
UK fuel prices have risen for the first time since July 2015, the RAC revealed – but is this the start of a trend? Spokesman Simon Williams argued: "The good times for motorists enjoying lower fuel prices had to come to an end at some point, but unfortunately it's happened with a bit more of a bump than motorists were expecting."
In March 2016, the wholesale price of petrol – the sum retailers pay for the product – increased from 97.13 to 103.19 pence per-litre including VAT (+6.06 pence). This forced the average retail price up from 101.91, to 105.26 pence per-litre (+3.35 pence). It therefore cost a further £1.84 to fill a typical 55-litre gas tank.
The wholesale price of diesel increased from 98.12 to 99.59 pence per-litre including VAT (+1.47 pence). The retail price, therefore, increased from 101.56 to 105.26 pence per-litre (+3.7 pence). This ensured that fuelling a car with a 55-litre tank cost a further £2.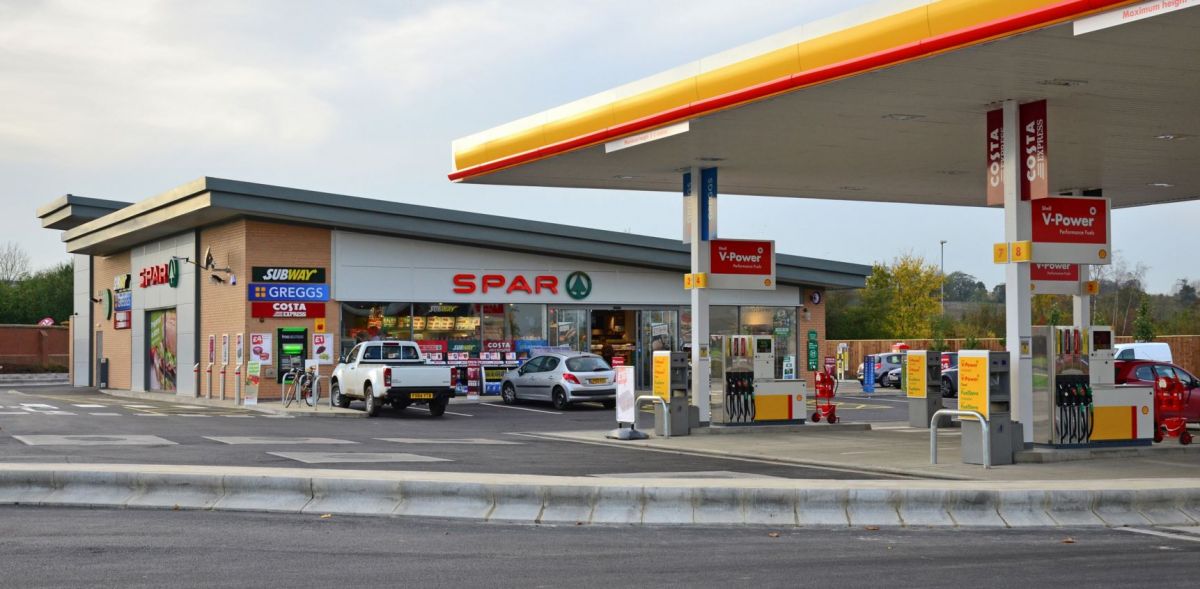 Regional fuel price variations
In terms of petrol retail prices, motorists in Wales suffered the biggest rise in March 2016, from 101.40 to 105.10 pence per-litre (+3.70). All regional rises are shown below in order of severity.
Region

Price On

3/03/2016

Price On 31/03/2016

Change

1

Wales

101.40

105.10

3.70

2

East Anglia

101.57

105.21

3.64

3

West Midlands

101.98

105.51

3.53

4

South East

101.98

105.48

3.50

5

South West

101.83

105.27

3.44

6

North

101.76

105.05

3.29

7

North West

102.07

105.28

3.21

8

Scotland

101.94

105.13

3.19

9

East Midlands

102.25

105.40

3.15

10

Yorkshire And Humber

101.77

104.78

3.01

11

Northern Ireland

101.42

103.97

2.55
In terms of diesel retail prices, drivers in East Anglia had the largest rise in March 2016, from 101.49 to 105.37 pence per-litre (+3.88). All regional rises are shown below in order of severity.
Region

Price On

3/03/2016

Price On 31/03/2016

Change

1

East Anglia

101.49

105.37

3.88

2

South East

101.73

105.52

3.79

3

North West

101.52

105.29

3.77

4

Wales

101.34

105.08

3.74

5

South West

101.77

105.47

3.70

6

West Midlands

101.64

105.33

3.69

7

East Midlands

101.72

105.37

3.65

8

Yorkshire And Humber

101.21

104.79

3.58

9

North

101.41

104.97

3.56

10

Northern Ireland

100.49

104.02

3.53

11

Scotland

101.69

105.19

3.50
Why fuel prices rise and fall
Wholesale/retail price increases were prompted by a rise in the cost per-barrel of crude oil, which is measured in dollars. On March 3rd 2016, it cost $35.91 but it hit $38.70 by the end of the month. For a few days within the month it eclipsed $40 per-barrel.
Beyond the cost per-barrel, there are a range of factors that influence how much motorists pay at the pump. International exchange rates, for example. Furthermore, political instability in oil producing areas can have an impact if it influences production.
Supply and demand plays a role too. When the global economy is slow, there are fewer people travelling to work, manufacturing products that contain oil, and earning enough money to travel for leisure. Supply might, therefore, exceed demand and lower prices.
And consider the regional variations even within the United Kingdom. Influencing factors include a refuelling station's distance from a refinery and the severity of localised competition. On a side note, extremely remote areas such as the Isles of Scilly receive a 5 pence per-litre duty tax break to keep prices sensible.
Fuel prices likely to rise in United Kingdom
The RAC's Fuel Spokesperson, Simon Williams, explained that there was a recent meeting between the Organisation of the Petroleum Exporting Countries (OPEC), and non-OPEC countries. Together, they are responsible for about 75% of world oil production, he revealed.
During this meeting, it was decided to cut production. Mr Williams said: "While this helped to revive oil prices, producers clearly still feel a further limit on production is needed." There is, after all, another oil production meeting scheduled for mid-April so: "More bad news at the pumps may be on the horizon", he claimed.
Williams added: "We hope the rebound in pump prices will be limited by the fact that OPEC will not want to let the price go to far back up."
"Otherwise, all their work aimed at safeguarding their market share will be undermined by oil production from fracking (in the US) being stepped back up again if oil goes back above $60 a barrel – the recognised point at which fracking becomes financially viable."
"For this reason, it looks as though we are heading towards a new norm of the oil price fluctuating between lower and upper limits of $35 and $55 a barrel."
"This means that motorists should hopefully not see the eye-watering prices they were paying at the pumps in April 2012, when the average price of petrol was 142p and diesel was close to 150p."
Impact of higher fuel prices
Fuel prices have a significant impact on the people that work, travel and live within the United Kingdom. Significant rises could:
increase the price of products as they cost more to transport;
increase the cost of providing services;
prevent motorists taking non-essential journeys such as road trips thus impeding tourist attractions, etc;
encourage renewed calls for a reduction in fuel duty or VAT;
make it harder to sell larger, less economical, vehicles;
cause resentment among motorists;
make travelling abroad by plane and boat more expensive;
make some businesses unviable.
Subscribe to Our Newsletter
Free giveaways, offers & exclusive content