posted 2 years ago
Hyundai Shows-Off Innovations At 2016 Geneva Motor Show
Special Edition trims revealed, luxurious new Genesis sub-brand, and long term research project to enhance lives.
Go! Special Editions for UEFA Euro 2016
Hyundai's Geneva Motor Show stand showcased Go! Special Edition i10, i20 and i30 models, Project IONIQ, and the Genesis G90 Saloon.
Go! Special Editions best suit followers of the UEFA Euro 2016 Championship that takes place in France this summer. Available with blue, red and white paint – the colours of the French flag, of course – these trims have a range of extra to entice football fans.
All Go! Special Editions have privacy glass from the b-pillar backwards, coloured interior styling accents, plus lightweight alloy wheels. The i10, i20 & i30 have specific characteristics too.
The i10 GO! is a compact, city class, vehicle. Special Edition extras include blue stitches on the seats, steering wheel and gear lever. These complement a gloss black finish on the centre console.
The i20 GO! is a larger, supermini class, model. Blue and white stitches complement blue surrounds for the gear lever and air-vents. Furthermore, the manufacturer says black headlining adds a sporty ambience, and the special alloy wheels complete the picture.
The i30 Go! is a small family class vehicle. Special Edition features include a "premium" grille and 17-inch alloy wheels. The cabin has a gunmetal finish steering wheel, centre console, air vents and doors; plus a black headlining and metallic scuff plates.
Project IONIQ
Project IONIQ is: "A long term research and development project that will redefine future mobility through innovation (thus) enhancing the lives of Hyundai customers and wider society", the company explained.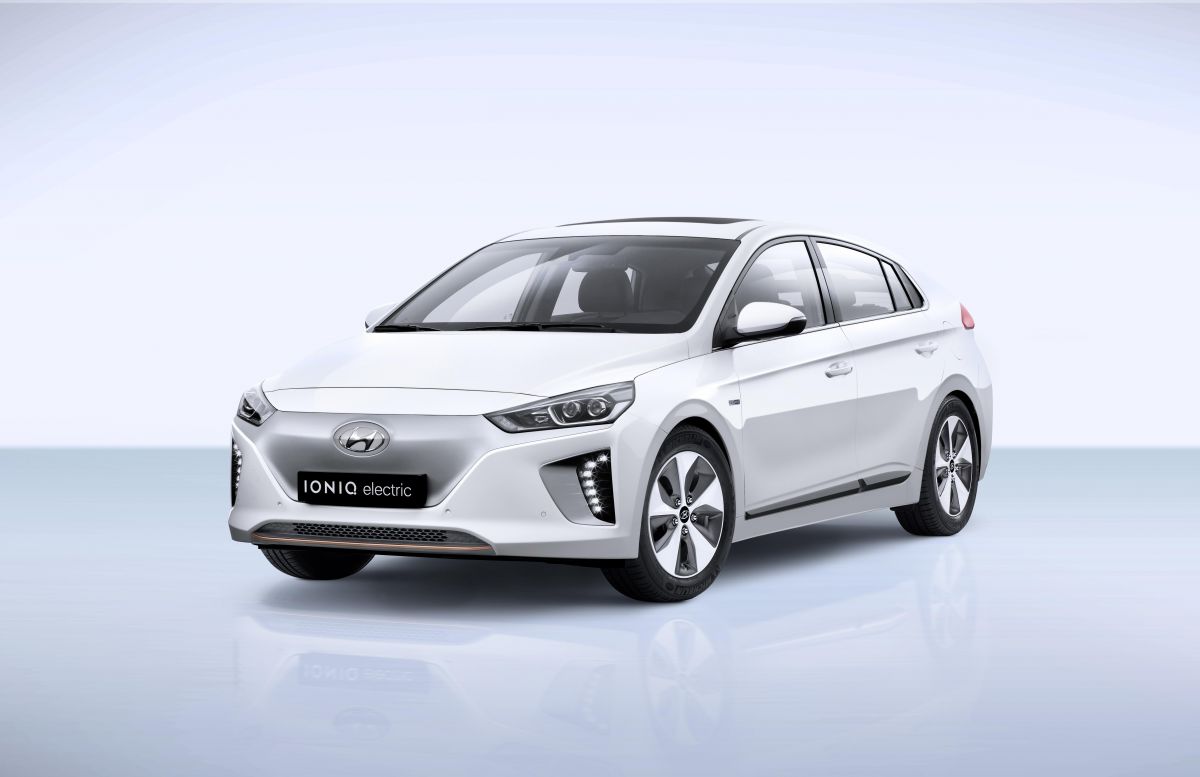 The Hyundai IONIQ vehicle is the project's first innovation and the: "First car to offer the choice of 3 alternative fuel power trains", Hyundai claimed. Options are electric, plug-in and hybrid.
Hyundai added: "The 3 main research areas of Project IONIQ are about predicting changes in future mobility and studying possible scenarios, developing new types of mobility according to changes in society and people's lifestyles, and creating new service models and mobility experiences that extend the role and definition of cars".
Genesis G90
Genesis is Hyundai's luxury sub-brand. Think Lexus and Toyota. The G90 is its forthcoming large saloon to: "Compete at the top of the luxury car market with world best technological innovations and the highest levels of refinement, convenience and dynamic performance".
Hyundai said its characteristics and features include:
confident and original styling,
choice of 3.3-litre, 3.8-litre and 5.0-litre engines,
choice of rear or 4-wheel-drive,
8-speed automatic transmission,
484-litre cargo capacity,
sporty and refined handling,
world class safety technologies,
lowest cabin noise in class,
Ingenious systems such as autonomous emergency braking.
Subscribe to Our Newsletter
Free giveaways, offers & exclusive content