posted 2 years ago
Illegal Driving Instructors A Danger To Society – But Why?
How Driver & Vehicle Standards Agency catch illegal instructors, plus how to spot and report alleged offenders.
Breach of Road Traffic Act 1988
Only Approved Driving Instructors can charge for tuition and those that break this law pose a danger to students, the Driver & Vehicle Standards Agency explained. So what is being done? Agency investigators travel the country, trace offenders, and collect evidence of any breaches of the Road Traffic Act 1988; Section 123.
Let us consider the wider issues. Approved Driving Instructors (ADI) – as well as passing a criminal record check to suggest they pose no risk to society – prove via various tests that their own driving is satisfactory, and that they can teach to test standards.
A-pproved Driving Instructor Test 1 is theory based. It incorporates a series of multiple choice questions, plus a hazard perception element involving scenarios shown on a screen. It lasts about 1 hour 45 minutes and the price is £81.
Approved Driving Instructor Test 2 is practical and road based. It assesses driving ability, eyesight, and knowledge of vehicle safety. It lasts approximately 1 hour, and costs £111.
Approved Driving Instructor Test 3 is also road based. It confirms candidates teach effectively by considering character traits and tuition techniques. It lasts 1 hour and costs £111.
Before taking these tests potential instructors must have held a full licence for at least 3 years, and be aged 21+. Clearly, the purpose of these tests and rules – that illegal instructors ignore – is to allow students the best opportunity to become safe drivers.
Head of The Driver & Vehicle Standards Agency Fraud and Integrity Team, Andy Rice, said that offenders: "Haven't proven their ability to teach and haven't had the necessary criminal record checks. They also threaten the livelihoods of genuine instructors", he revealed.
ADI code of conduct
Approved Driving Instructors also work to a code of conduct. Its primary purpose is to protect students, but illegal instructors have no such constraints. Terms relate to specific areas such as: personal conduct, business dealings, advertising, and conciliation.
Among many other terms, instructors agree:
"they will at all times comply with the law and, in particular, legislative requirements regarding the protection of personal freedoms, discrimination, data protection, trading standards, the workplace and road safety";
"they will ensure that their knowledge and skills on all matters relating to the provision of driver training comply with current practice and legislative requirements";
"they will try to avoid physical contact with a client except in an emergency or in the normal course of greeting";
"they will safeguard and account for any monies paid in advance by the client in respect of driving lessons, test fees or for any other purpose";
"the advertising of driving tuition shall be clear, fair and not misleading."
DVSA blog reveals how it catches illegal instructors
Mr Rice has a blog that reveals typical enforcement tasks. Based on tips from the public, his team identifies alleged offenders and gathers evidence that might form part of prosecutions. Statements from students are an invaluable source but can be tricky to secure.
The investigator explained: "Getting witness statements can be a lengthy process as often pupils won't be in. This means that my team often have to return in the evening to either try again, or if they get a call from someone as a result of receiving a letter."
He added: "Once one of our investigating managers even turned around and drove 100 miles back down a motorway to get a statement." Further, students can be reluctant to cooperate with the Driver & Vehicle Standards Agency team; often for good reasons.
Mr Rice argued: "Pupils often feel potentially at risk as an instructor knows where they live, what their parents do and when people come and go from the house." Some are coerced, however. "We have had cases where the pupils themselves are reluctant to give a statement but are overruled by their parents", the DVSA blog added.
Such efforts keep the team busy. Between January 2006 and March 2015, it received 3,260 reports which led to: 136 arrests, 39 convictions and 39 police cautions. One illegal driving instructor recently received a 6 month prison sentence, suspended for 2 years.
Roadside Checks
The DVSA runs roadside checks too. Mr Rice said: "We target areas where we've received a number of reports of suspected illegal instruction. During road side checks, the police stop L plate cars and investigators talk to instructors and confirm whether they are an ADI."
He continued: "If an instructor turns out to be illegal, it's likely that the police officer will arrest them. They could also face losing their car if they are found to be teaching illegally as their car insurance can be null and void."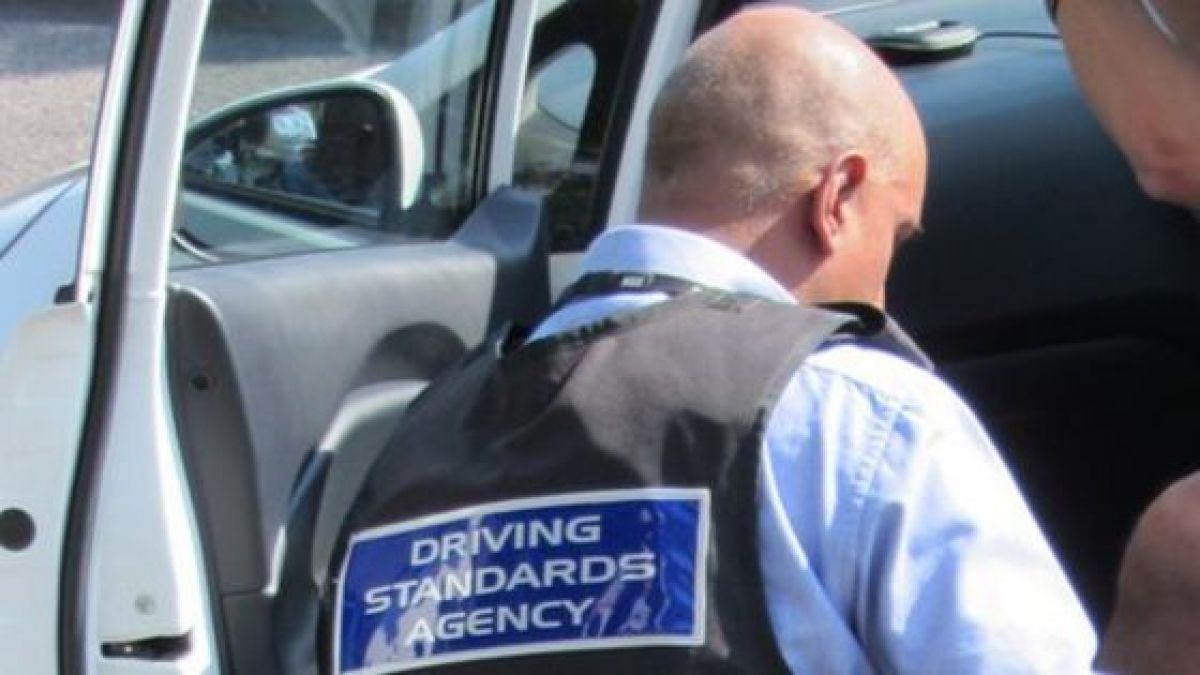 The DVSA fraud investigator also had a message for students that have to wait for his team to conduct roadside checks. He argued: "There may be times when you yourself get stopped which may be inconvenient, but I'd ask you for your patience and understanding."
Identify and report illegal driving instructors
Students can easily identify legitimate instructors. The Government's Find Driving Schools, Lessons and Instructors online database is the starting point, for example. Furthermore, an ADI badge – that includes a picture of the instructor on its reverse plus a date of expiry - should be displayed behind the windscreen.
The Driver & Vehicle Standards Agency relies on the general public to bring offenders to its attention, but it also requires as much information as possible to trace them. Either telephone 0191 201 8120 – or e-mail fraudandintegrity@dsa.gsi.gov.uk – and reveal the:
type and colour of car,
registration number,
description of the alleged offender,
date and time seen,
street name where seen (if known).
Subscribe to Our Newsletter
Free giveaways, offers & exclusive content