posted 2 years ago
Jaguar Boss' Mk IV Saloon Returns To Family After 67 Years
Vehicle specification, history, and how the granddaughters of its famous first keeper plan to enjoy it.
Auction House confirms key dates
A 1948 Jaguar Mk IV first registered to Jaguar Cars Deputy Chairman, Arthur Whittaker, has been bought at auction by his granddaughters 67 years after it left the family, Historics at Brooklands revealed. This saloon – one of the last of its type – was manufactured December 22nd 1948 and dispatched January 14th 1949.
The Mk IV sold for £69,440 which was substantially beyond its £55,000 to £65,000 estimate. Features include the: 3.5-litre 6-cylinder petrol engine, black coachwork, special pigskin upholstery, chrome radiator grille, walnut dashboard, dinner plate headlamps and the sunroof (unusually). The registration is GVC 321.
History and condition
Mr Whittaker kept the car into 1950. It then had a succession of owners. By 1982, it required extensive restoration. The process took 22 years and was latterly completed by David Davenport; a manufacturer specialist. During 2009, it found yet another new home – and it was this owner which sent it for auction on March 4th 2017.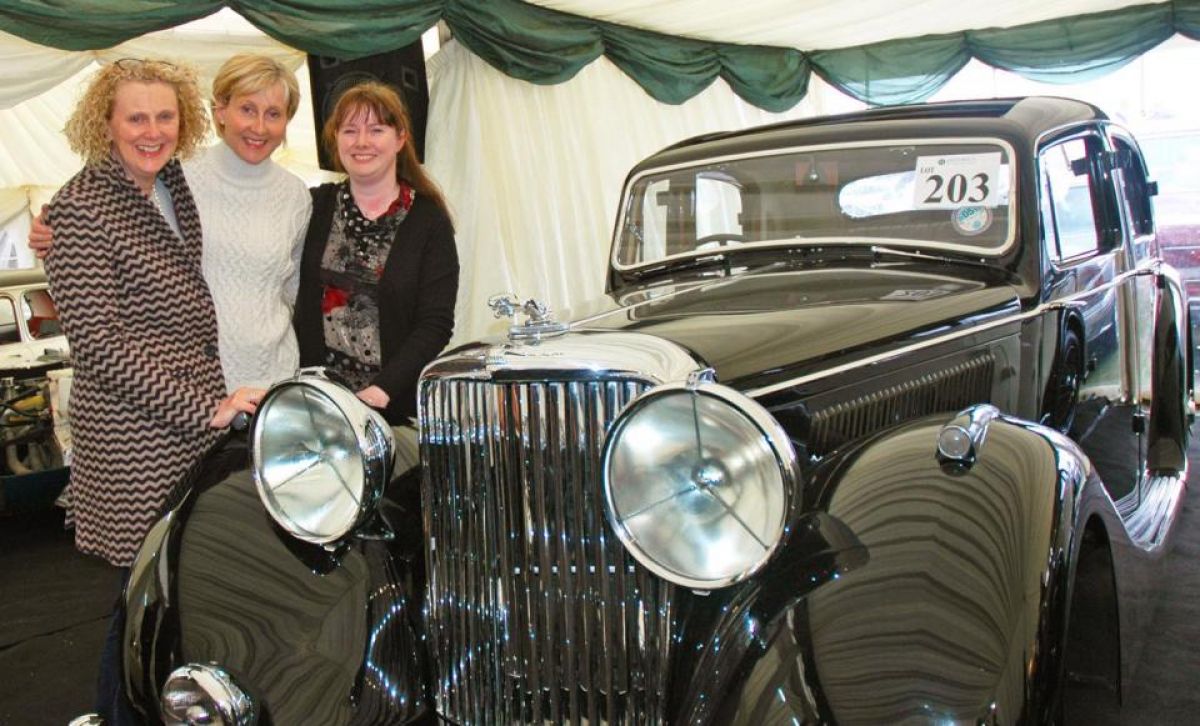 The Historics at Brooklands auction listing confirmed that the condition is "near concourse". The mileage is 63,750. Recent work includes: replacing the starter motor solenoid, lubricating grease points, checking fluid levels and a brake inspection. Although not required by law, the car has an MOT that expires in September 2017.
Further strengths include:
specification close to factory,
cigarette lighter present which is rare,
tool kit present and in excellent condition,
manufacturer service manual and instruction book present,
photographic record of the restoration.
Grandchildren's purchase vehicle at first auction
Mr Whittaker's granddaughters - Lucy, Sally, Sarah and Charlotte – heard that the vehicle was for sale by chance. Sally said: "Once we discovered Grandad's Jaguar was for sale, we had to go and see it".
"We had no intention of buying it, but sitting in it before the sale brought back so many fond memories of family outings in his cars that we decided we just had to bid for it," Sally continued.
Lucy added: "We'd never bought a thing at auction before, but were determined to take it home if we could afford to. It was all a bit of a whirlwind and, suddenly, the hammer came down and it was ours."
The Jaguar Mk IV is clearly a treasured heirloom, but it is not destined to sit in a museum. Lucy explained: "It's just too lovely to leave locked away. The plan is to share enjoyment of the car amongst all our families - including Grandad's great-grandchildren. All we need now is a picnic hamper and a bit of sun", she revealed.
Find YOUR Approved Used Jaguar - Now with 2 years free warranty
Subscribe to Our Newsletter
Free giveaways, offers & exclusive content