posted 2 years ago
Jaguar To Power Fastest Man On Skis For 160mph World Record
Jaguar video shows all-wheel-drive car towing skier in preparation for "no mean feat", rocket-propelled, heroics.
Iron man-style suit required for record
Jaguar plans to set a Guinness World Record of "fastest man on skis" at 160mph and has released video of its preparations. It shows Graham Bell – Olympian and presenter of The Jump – being towed by a Jaguar XE AWD at more than 100mph in the Austrian Alps.
Jaguar is the project's lead technical partner and has various responsibilities. It is, for example, creating a ski suit that houses jets and enables the dare-devil to withstand extreme speeds.
Furthermore, high speed test runs behind the XE AWD – that is "designed to provide maximum traction in adverse conditions including snow and ice" - enable Mr Bell to perfect his techniques.
Jaguar confirmed the record attempt will take place at its cold weather test facility in Sweden, early in 2017. Mr Bell will initially be towed by a car then released and propelled by the jets.
Watch the video here:
Skier values manufacture expertise
The dare-devil explained: "I approached Jaguar to become my lead technical partner due to their experience in aerodynamics and love of all things involving speed." He continued: "Jaguar will provide the aerodynamic expertise to develop the iron-man-style suit I need - as well as helping me acclimatize to speed and external forces using high performance vehicles including the Jaguar XE AWD."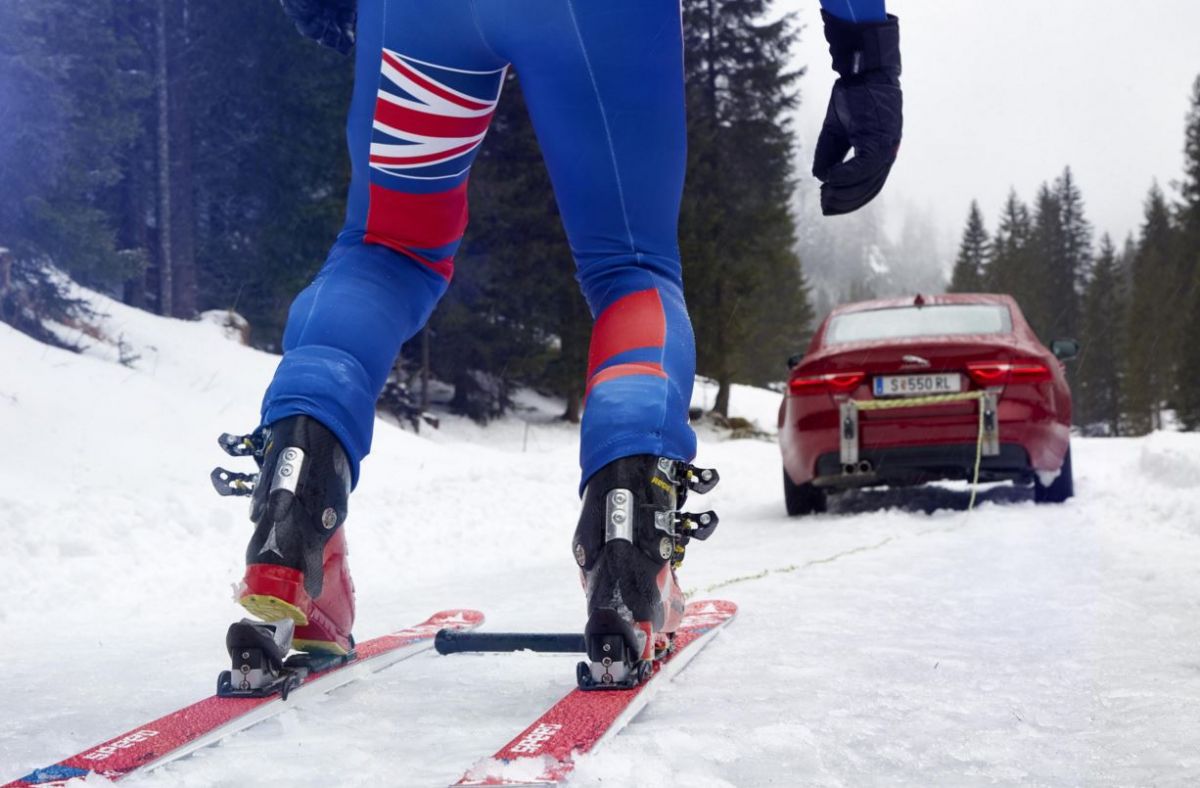 Record is unique engineering challenge, manufacturer says
Ian Anderton, Thermal and Aerodynamics Manager for Jaguar Land Rover, said: "As engineering challenges go it doesn't get more unique than this, so the next few months are going to be very exciting".
"We kick-started the technical partnership by ski-joring with a Jaguar XE AWD to determine what factors should to be taken into consideration when designing his suit such as wind, skiing position and chill – especially in minus conditions."
Mr Anderton explained: "In many ways, it's very similar to the car design process necessitating the perfect balance between aerodynamics, engineering and design for ultimate performance."
Subscribe to Our Newsletter
Free giveaways, offers & exclusive content