posted 4 years ago
Jaguar "villains" increase brand's global appeal
Campaign coincides with Approved Used opportunity to buy a bargain
The fringe benefits of supporting a classic British heritage brand have just been spelled out in style, with Jaguar playfully sending up Hollywood's portrayal of the classic English baddy.
While there can be little doubt about the way that Jaguar has thrived under foreign ownership in recent years, the company has managed to retain the quintessential essence of Englishness across its range, which includes the popular XF executive saloon.
The company has chosen to capitalise on Jaguar's heritage by producing a big budget commercial designed to emphasise the brand's unique characteristics.
Using the slogan, It's Good To Be Bad, Jaguar's campaign positions the brand as classic, sporty, elegant, and, yes, just a little bit evil.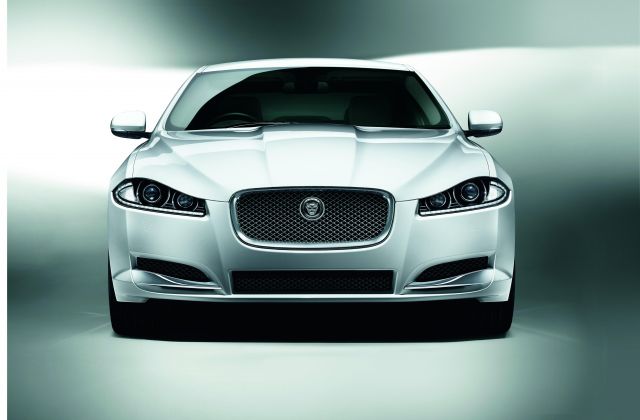 The best news for bargain hunters is that approved used models of Jaguar's latest vehicles are now coming onto the market, providing further options for people who might traditionally have bought a new car, or opted for German, Italian or Japanese models.
The Jaguar Approved Used Event will take place between 9th and 13th October and will be accessible via motoring.co.uk.
According to reports, Jaguar's British Villains commercial is one of the most expensive commercials ever made to target the prestigious American Super Bowl advertising slot, where it was first shown earlier this year
The commercial currently being seen on British TV stars the actors Ben Kingsley, Tom Hiddleston and Mark Strong and was made by Oscar winning director Tom Hooper.
While the British TV version link runs to two minutes, the ad that ran during the third quarter of the 2014 Super Bowl championship game was just 60 seconds.
The mini-movie was the first Super Bowl ad for the British brand.
It's little wonder that Jaguar is continuing to win friends and "influence" people across the world.
The new "baby Jag" Jaguar XE is being hailed as the most important car launch in the renaissance of Jaguar Land Rover, a car for the mainstream which will demonstrate whether the British marque can take on the Germans.
Jaguar also used this month's Paris Motor Show to announce further details of the XE. The range will include a 75mpg model powered by a diesel engine manufactured in Wolverhampton.
Another car which illustrates Jaguar's renaissance in recent years is the F-Type, an "evil" car if ever there was one.
Subscribe to Our Newsletter
Free giveaways, offers & exclusive content