posted 2 years ago
New Bugatti Chiron Has 1,479bhp for £1.9 Million
Bugatti reveals replacement for its record breaking Veyron at the 2016 Geneva Motor Show alongside tech-specs.
Engine and performance
The Bugatti Chiron is the "world's most powerful, fastest, most luxurious and most exclusive production super sports car", its manufacturer claimed. This bold statement coincides with its global reveal at the Geneva Motor Show that runs from March 3rd - 13th 2016.
Power comes courtesy of the 8.0-litre, W16, petrol engine that produces 1,479bhp and 1,600Nm of torque between 2,000 and 6,000rpm.
For comparison, The Bugatti Veyron Super Sport is its predecessor and the production car with the highest top speed in the world – yet it generates a comparatively modest 1,200bhp/1,500Nm of torque.
As of now there is no "official" 0 - 62mph time, but expect less than 2.5 seconds thanks, in part, to the engine's 4 turbochargers. Only 2 chargers operate before 3,800rpm to improve throttle response, then their siblings kick-in at higher engine revolutions.
Chiron top speed is limited to 261mph for "road use", but this looks set to be eclipsed by versions that compete for speed records. Tantalisingly, the largest number on the speedometer is 310mph.
Titanium exhaust
This predator also has a titanium exhaust that incorporates 6 enormous catalytic converters, 7-speed transmission and permanent 4-wheel-drive to maximise traction.
The immense power is reined-in by 420mm, 8 piston, front brakes plus 400mm, 6 piston, rear brakes.
Extras that further entice include the diamond membrane on the speaker tweeters, the wi-fi router, cooled glove box and the minimalistic cabin that should not be distracting at high speed.
It also has 5 driving modes to tweak the ride height, dampers, steering, etc. to best suit the conditions and occupant preference.
Active aerodynamics
The Bugatti Chiron has active aerodynamics too. The rear spoiler can be retracted (to minimise drag), slightly extended (to hit top speed), fully extended (to increase downforce for corners), and tilted forwards (to work as an air brake under heavy deceleration).
Price and production numbers
New Chiron prices start from £1.9 million then optional extras could increase the cost considerably. Production is limited to 500 vehicles and the manufacturer has taken deposits on about 170. Rumours suggest that a particularly well-healed customer ordered 6.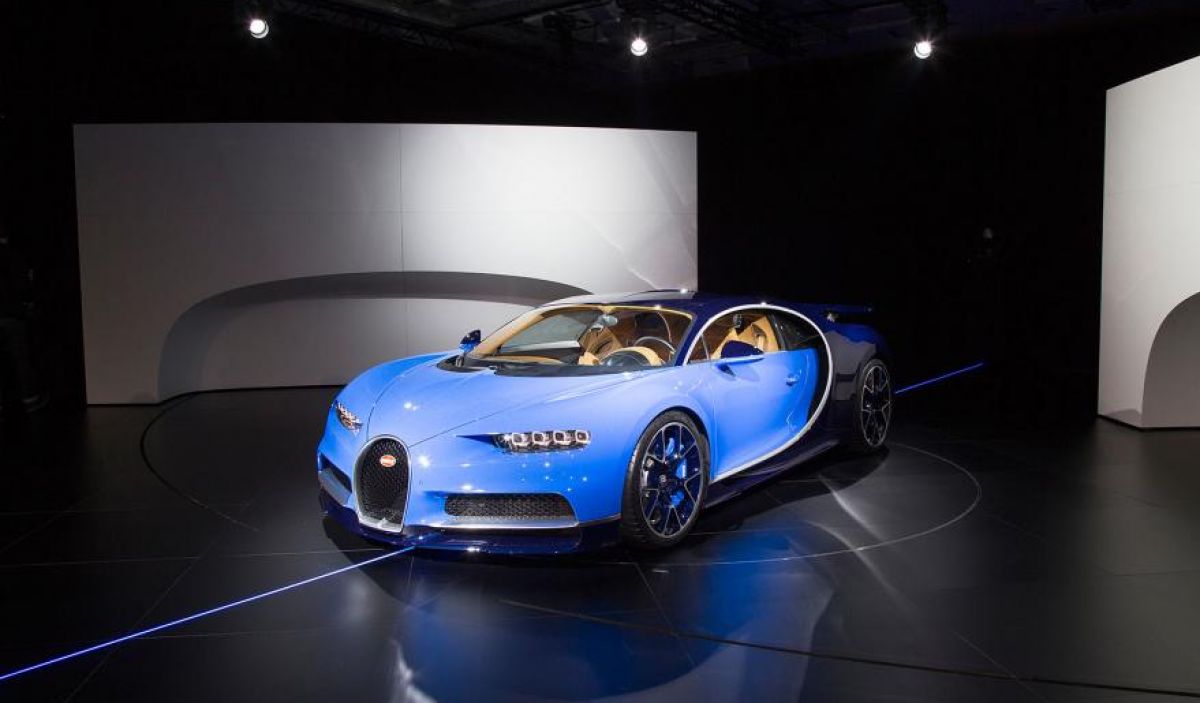 'Human nature to cross boundaries'
Wolfgang Dürheimer, President of Bugatti Automobiles S.A.S. explained: "It is part of human nature to cross boundaries and set new records – to run 100 metres faster than ever before, to fly even further into space and to enter new realms."
"He added: This striving is also our driving force at Bugatti. The Chiron is the result of our efforts to make the best even better. Bugatti has tested the limits of physics."
Subscribe to Our Newsletter
Free giveaways, offers & exclusive content