posted 3 years ago
Peugeot 208 Wins 2015 MPG Marathon And Averages 104.5mpg
Peugeot 208 averages 104.5mpg to win 2015 MPG Marathon
Peugeot 208 1.6-litre BlueHDi 75 Active
The Peugeot 208 claimed the 2015 MPG Marathon Best Outright Fuel Consumption title having averaged 104.5mpg over a 385 mile, real world, challenge. The 1.6 BlueHDi 75 Active trim eclipsed its rivals and its official figure of 80.7mpg.
The latter is particularly significant. There is, after all, a perception that a car on the road cannot meet/exceed its official consumption figure as recorded on a rolling road where there is no traffic. Behind the wheel was former rally driver, Mick Linford, who was "over the moon" to claim his fourth title alongside co-driver Jemma Champion.
The MPG Marathon started/finished at the Heythrop Park Resort in Oxfordshire, and ventured into Wiltshire, Hampshire and South Gloucestershire. Mick Linford – who also won the event in 2009, 2010 and 2011 – had to meet event representatives at various checkpoints en route at predefined times to eliminate the temptation to save fuel by cruising at an unrealistically slow pace.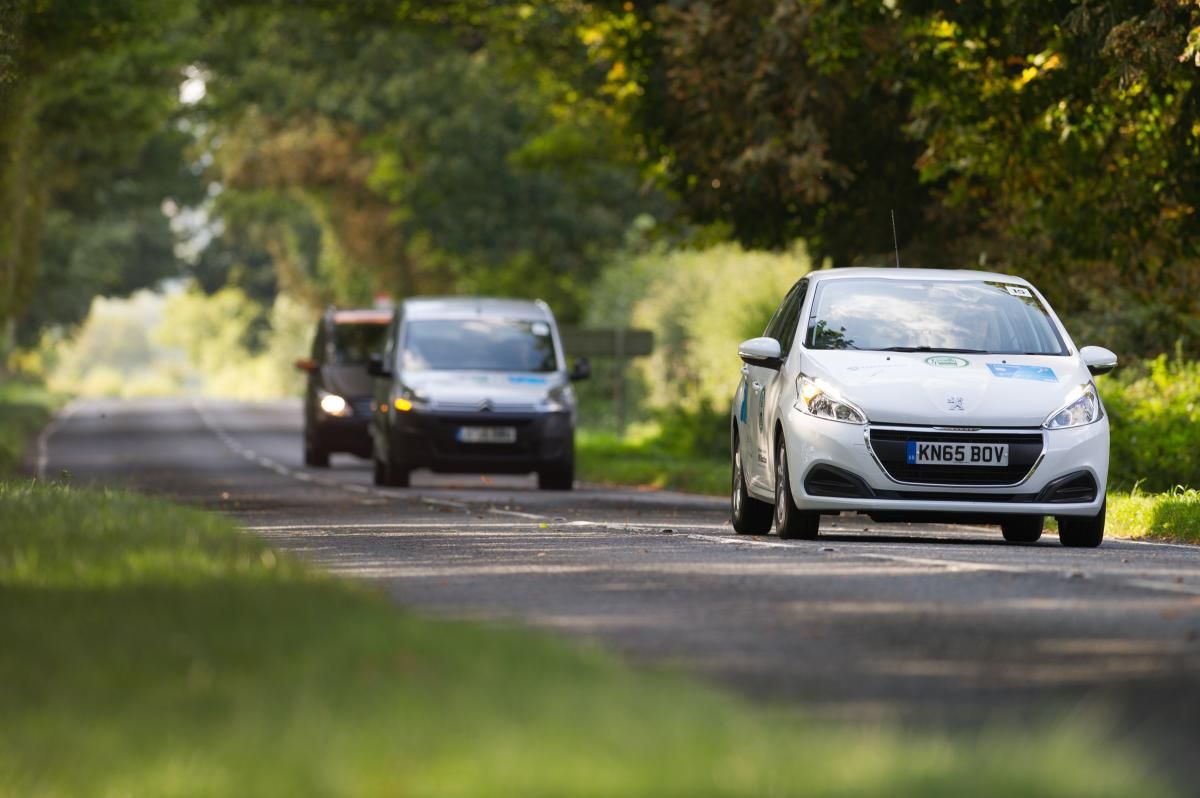 Furthermore, his 208 was new so "hardly" benefited from "being run-in" which might have further improved its performance, Peugeot said. Mr Linford added: "This is the highest mpg I have ever achieved in the event and I'm absolutely delighted to win it".
Neil Moscrop, Brand Director at Peugeot UK, explained: "This is a fantastic result which clearly highlights just how efficient the latest Peugeot range of new cars can be in real-world traffic conditions."
He added, "Customers seeking reassurances that they are buying a new car with leading environmental credentials need look no further than Peugeot for the most fuel efficient vehicles on the market."
Eco-Driving Tips
Peugeot has a range of tips to minimise fuel consumption. These include:
every extra passenger or item carried all contribute weight negatively to affect vehicle performance and therefore fuel economy, so only take what is deemed necessary where possible;
drive smart – close windows, and minimise energy consumption where possible by reducing use of energy sapping devices like air conditioning or heated rear window usage;
keep the car clean, as dirt disrupts the aerodynamics and reduces aero efficiency;
driving style is a major factor. Smooth, progressive acceleration is best, using the gearbox to quickly select a higher gear. Anticipate traffic conditions ahead so you can maintain cruising conditions and avoid braking unnecessarily;
drive a modern, efficient vehicle and one that has low CO2 emissions for best operating efficiency to reduce fuel consumption and save fuel expenses in the process.
Subscribe to Our Newsletter
Free giveaways, offers & exclusive content