posted 3 years ago
UK Drivers Pay More Car Tax Than Many European Counterparts
Car tax: UK motorists pay tens of billions per-annum in car tax which exceeds many of their foreign counterparts.
UK motorists combined pay more tax than most of their European counterparts, figures from the European Automobile Manufacturers Association suggest.
In 2012 – the last year for which data is available – we contributed £46.58 billion to government coffers (€64.8 billion).
This incorporated several streams of revenue. Tax on fuels and lubricants hit £26.7 billion, for example. It was followed by Value Added Tax (VAT) on sales, servicing, repair, parts and tyres (£12.5 billion); ownership (£5.88 billion) and "other" (£1.5 billion).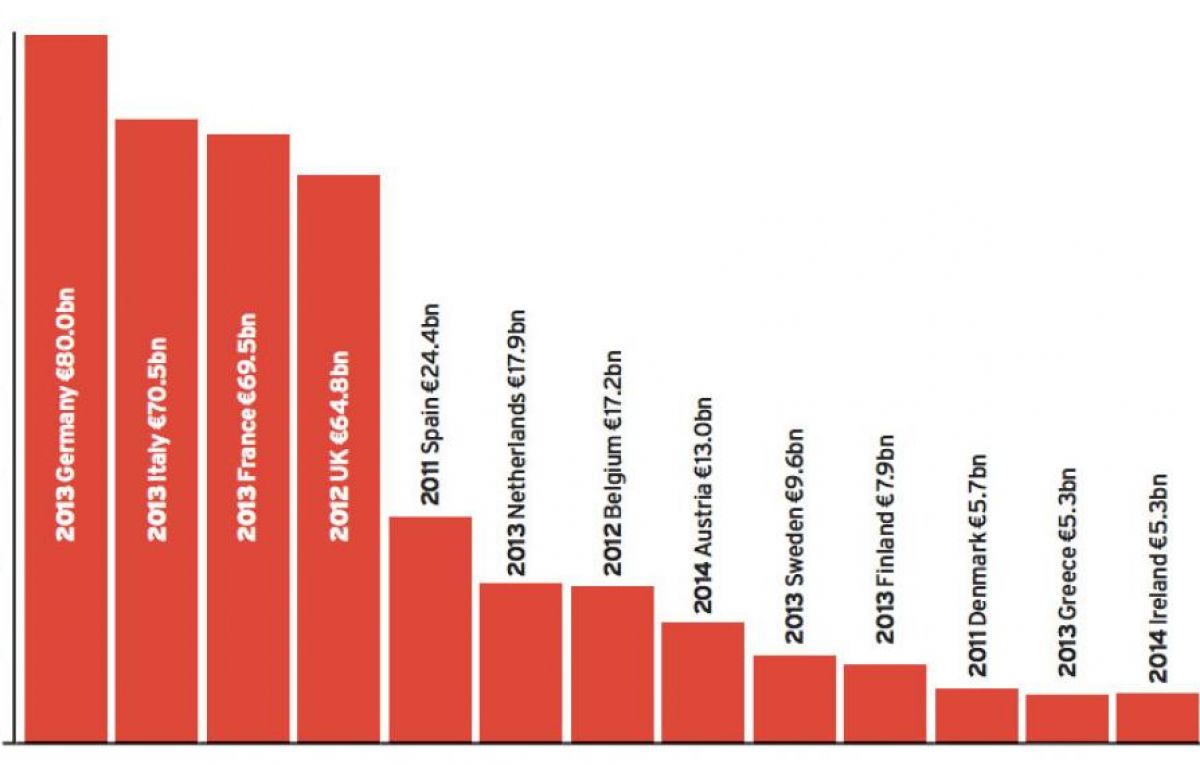 €1,017 per-head
In comparison, The French and Italians paid €69.5 and €70.5 billion respectively in 2013 – and Germans paid €80 billion in 2012. In contrast, total contributions from motorists in some other European countries have been less.
Spanish motorists paid €24.4 billion in 2011, for example. This was followed by: The Netherlands (€17.9 billion in 2013), Belgium (€17.2 billion in 2012), Austria (€13 billion in 2014), Sweden (€9.6 billion in 2013), Finland (€7.9 billion in 2013, Denmark (€5.7 billion in 2011), Greece (€5.3 billion in 2013) and Ireland (€5.3 billion in 2014).
But such figures have to be considered in context, Whereas UK motorists paid €64.8 billion in 2012 this – thanks to a population of 63.7 million – equated to €1,017 per-head. Some foreign drivers pay more on these terms.
Impact on UK motorists
New vehicles are subject to Value Added Tax (VAT) which is charged at 20%. This raises the cost of a £10,000 car to £12,000; a £25,000 model to £30,000; and a £50,000 example to £60,000.
Then there is Vehicle Excise Duty which is based on carbon emissions. First year rates vary from £0 – for vehicles that emit carbon at a rate no higher than 100g/km – to £1,100 for the most polluting (255g/km+).
Subsequent yearly rates range from £0 to £505. Vehicle Excise Duty costs rise further if paid by instalments rather than the lump sum. Fuel Duty for petrol, diesel, biodiesel and bioethanol is 57.95 pence per-litre.
The liquefied petroleum gas rate is 31.62 pence per kg, and natural gas is 24.70 pence per kg. These figures are in addition to the cost of the product, of course. VAT is then added to the total.
Whereas drivers also pay VAT on servicing and parts, etc. – the MOT is exempt and its total cost cannot exceed £54.85 for cars. Furthermore, business users pay benefit-in-kind Company Car Tax based on income and the carbon emissions of their vehicles.
Subscribe to Our Newsletter
Free giveaways, offers & exclusive content