posted 3 months ago
Understanding Smart Motorways & Are They Safe?
In 2017 there were only 16 crashes on the 100 miles of ALR motorway across all lanes which caused injury to stationary vehicles. During that same time, there were 29 crashes involving vehicles parked on the hard shoulder across the rest of our 1,800 miles
There are now over 100 miles of smart motorways across the country; you're more likely to have come across them if you live in the south as large swathes of the M1 and nearly all of the M25 has been converted. But what are they, how should you use them and are they safe?
What are smart motorways?
A smart motorway is a section of motorway that manages traffic to increase flow and reduce congestion in busy areas. To do this, they can use the hard shoulder to alleviate congestion and enforce variable speed limits to control the traffic on them.
There are three different types of smart motorway in play across the country; all lane running schemes (ALR), controlled motorway and dynamic hard shoulder running schemes.
What are the different types of smart motorway?
All lane running schemes
ALR or all lane running schemes completely remove the hard shoulder, turning it into a regular lane like the other three.
Unless otherwise stated this new lane should be used as lane one, it will only be closed to traffic if there has been an accident, or an incident. If this happens, a large red X will sit above the lane on the gantry. This means the lane is closed and you should move over as soon as possible.
Do not ignore the red X, if you do so you could be putting another motorist's life in danger. It's also illegal to drive in a lane closed by a red X sign. If you're caught, you could receive up to a £100 fine and three points on your licence. 
ALR motorways feature overhead gantries that display the enforced speed limit. This changes depending on traffic and even weather conditions, if no speed limit is displayed, then the national speed limit is the default.
Often you'll find speed cameras on every other gantry, and once the speed on the sign changes you have roughly 30 seconds before the cameras are activated. After that, you will be caught speeding and given points if you disobey the signs.
You'll also notice that there are small bus stop style inlets next to the 'new' lane one, these are emergency refuge areas or ERA's. If your car is breaking down or something is wrong, you're best off making it to one of these if you can rather than coming to a stop in your lane. They're roughly 1.5 miles apart.
CCTV is used across the ALR to determine if someone is stuck, stationary or needs assistance.
Controlled motorway
A controlled motorway features three or more lanes with variable speed limits being enforced; they still have a hard shoulder which should only be used in an emergency.
Again, variable speed limits are displayed on gantries overhead. If no speed limit is set, the national speed limit applies.
Speed cameras are used to enforce these limits; there is also a delay between the sign changing and the camera going live. This time isn't published but will likely be around 30 seconds as with the ALR cameras.
Dynamic hard shoulder running schemes
This type of smart motorway features a hard shoulder that can be opened to use as a normal lane when there is congestion.
On these sections, a solid white line separates the hard shoulder from lane one. There are also overhead gantries to tell you when the hard shoulder is open for use.
A red X means the lane is closed and you need to leave it as soon as possible. Do not ignore them as you could end up colliding with a stationary vehicle.
As with the other types of smart motorway, the gantry will also tell you the current speed limit and is enforced by cameras. CCTV is also used to keep an eye on traffic and monitor incidents on the network.
There are also emergency refuge areas to use if you break down while the hard shoulder is in use.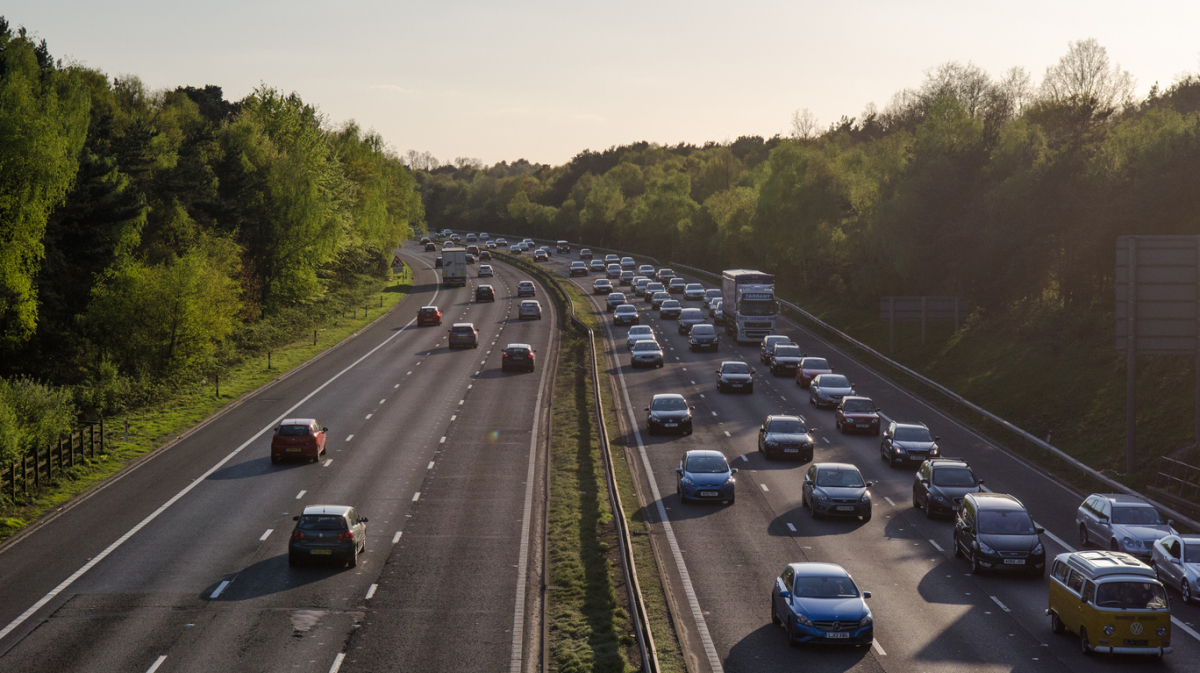 Are smart motorways safe?
Highways England says smart motorways are safe, since 2006 they've helped improve journey reliability by 22%, personal injury accidents have been reduced by more than half and when accidents have occurred the severity was lower with zero fatalities and fewer serious injuries.
However, a recent BBC news report has highlighted that MP's want to halt smart motorway conversion over safety concerns.
In 2017 there were only 16 crashes on the 100 miles of ALR motorway across all lanes which caused injury to stationary vehicles. During that same time, there were 29 crashes involving vehicles parked on the hard shoulder across the rest of our 1,800 miles of the motorway network.
While there have been incidents of recovery workers and vehicles being hit when stationary on smart motorways, the numbers aren't high. Although both MP's and the RAC state safety concerns that removing the hard shoulder puts drivers who breakdown at risk.
The RAC has been working with highways England to increase the number of refuge areas as well as raising awareness of them and their prominence by painting them orange.
What should I do if I break down on a smart motorway?
Make sure you switch on your hazard lights straight away
Use an emergency refuge area if you can reach one – these are marked with blue signs and an orange SOS telephone symbol.
If you aren't near a refuge area, try to move onto the verge if there isn't a barrier.
If stopped in the nearside lane leave your vehicle via the left-hand door, not the right.
Wait behind the safety barrier if there is one, if not move up the embankment away from your car.
If you can't move to the nearside lane, stay in your vehicle with your seat belt on and call 999 on your mobile phone.
If in a refuge area call Highways England via the roadside emergency phone.
Subscribe to Our Newsletter
Free giveaways, offers & exclusive content