posted 3 years ago
Last Chance to Book a Half Price Summer Check For Only £9.99 RRP!
Ford Motorcraft 4+ Summer Reunion - Only five days left!
The Ford Summer Reunion offers customers the chance to benefit from a wide range of Service, Repair and Accessory discounts between 16th May and 20th June 2016.
With only 5 days left to go (and the summer weather finally starting to settle!) now's the time to get booked in and reap the benefits.
As an added bonus, as long as you book before the 20th June you'll be eligible for the discounts no matter when your appointment is booked for!
Unbeatable offers for summer motoring
Book a half price Summer Check at just £9.99 RRP
Ford's half price Summer Check has been available to Ford Motorcraft customers throughout the event.
The offer includes a FORD eCHECK (a 30-point visual health check of your Ford vehicle) and an Anti-bacterial Air Conditioning Refresh for just £9.99 RRP.
If you want to get ready for a road trip, this is the way to do it.
Save money on tyres
Until 20th June 2016, Ford will be offering a £10 discount when you purchase two or more premium tyres. The discount will be applied automatically, just book online!
Enjoy offers on repairs and accessories
Ford have bolstered the Summer Reunion promotion this year by offering 10% off the price of batteries, brake pads and discs, wipers, standard carpet mats, boot liners and HDD Commercial Vehicle Tailored Driver Seat Covers. All these discounts are available when booking online using voucher code 10FORD.
You've also got the chance to have a DAB Digital Radio Upgrade fitted for just £99.99 RRP… and that promotional price includes fitting.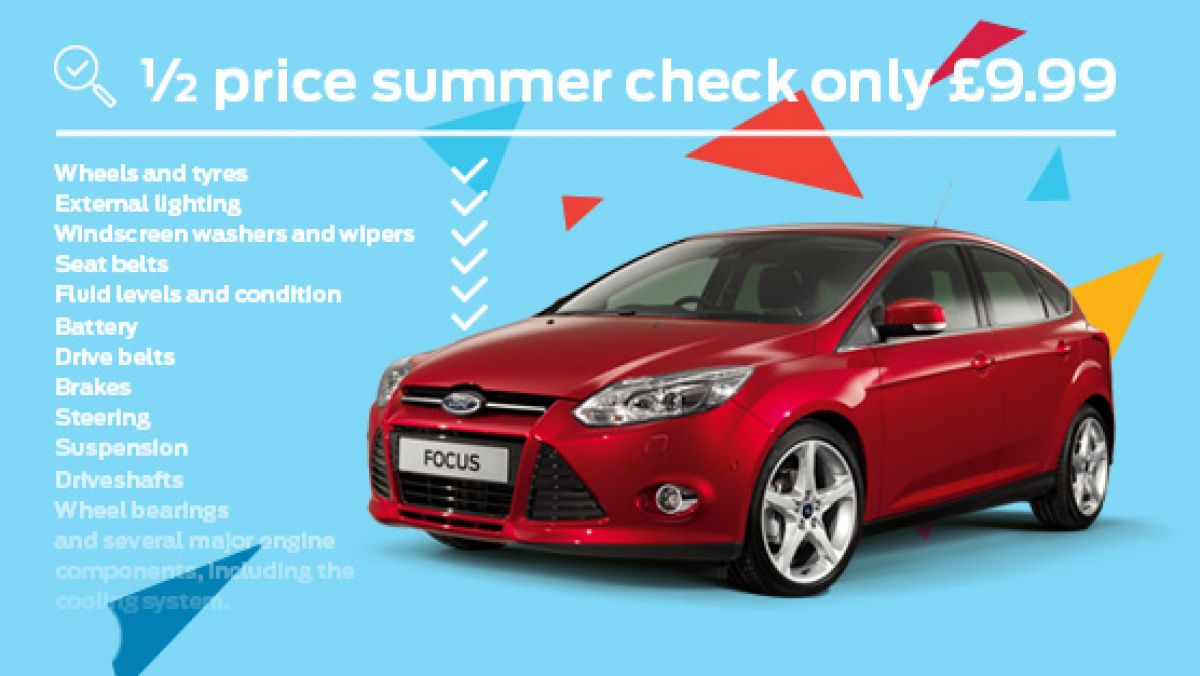 That's all on top of the fantastic Servicing offer available throughout the year
Ford Motorcraft 4+ Servicing is available from £125 RRP and includes a free wash and vac.
Did you know that when you have your car serviced with Ford you'll receive complimentary 12 months UK & European Roadside Assistance? That's a valuable offer. Especially with summer journeys on the agenda!
Customers can receive a £10 discount off a Ford Motorcraft Service when using voucher code MCDIG10. Just book online.
Wishing you happy motoring this Summer!
Subscribe to Our Newsletter
Free giveaways, offers & exclusive content